Toutes les POP Flash
🔎 Filtrer les POP par personnage :
La collection Funko POP Flash
La collection POP Flash compte 25 figurines 🎉. La première figurine de la collection est sortie en mars 2015, il s'agissait de la figurine Flash tandis que la dernière figurine mise en vente par Funko pour cette série est Flash (Diamond Glitter) (sortie en avril 2022). La collection, sous licence Warner Bros. Consumer Products ne comprend pas (encore) de figurine chase. A noter que cette collection ne comporte pas de multipack (plusieurs figurines vendues ensemble).
Du côté des prix, la POP Flash la plus chère 💰 (selon nos estimations) est Killer Frost (Glow in the Dark), estimée à 120,00€. A l'inverse, la figurine POP Flash la moins chère 🤑, estimée à 9,00€ est Kid Flash.
Téléchargez le poster de la collection Flash

Les dernières annonces en relation avec les POP Flash 📢
29 janvier 2021
Annonce Nouvelles figurines Evènement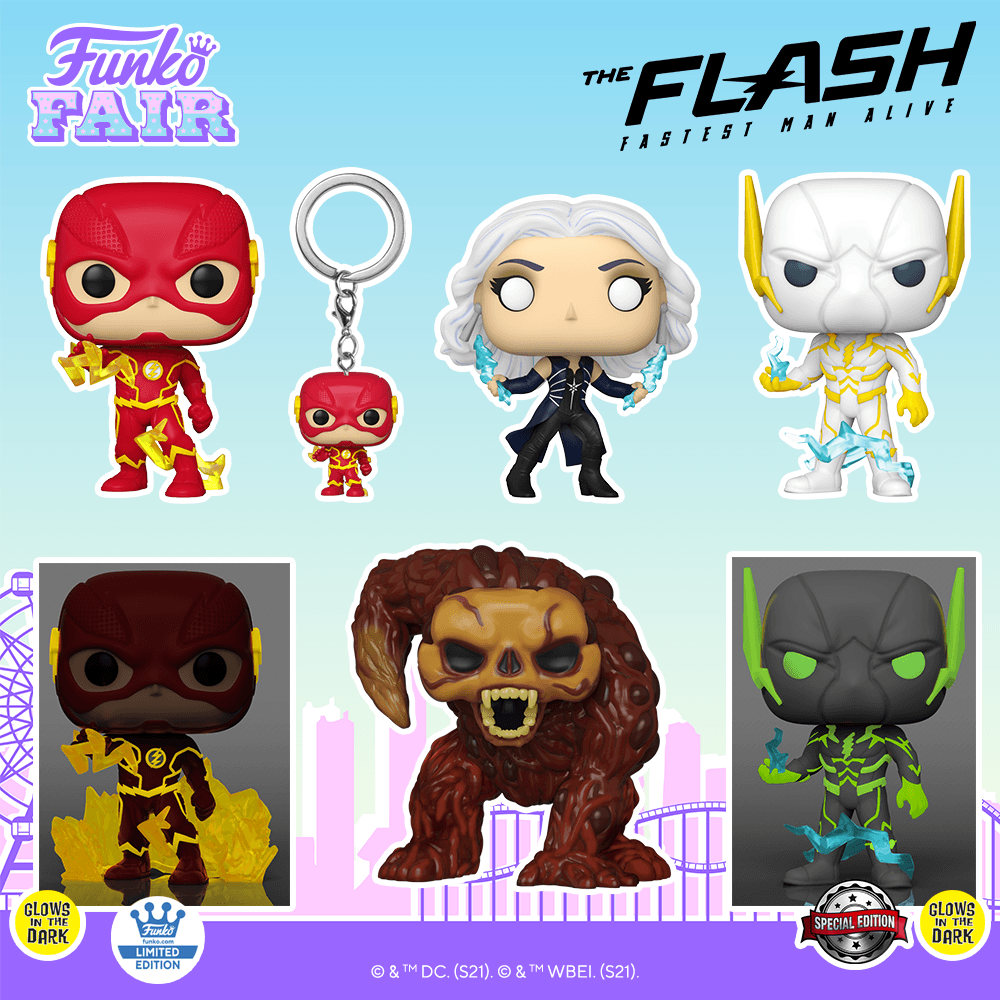 La série The Flash dérivée de Arrow n'en finit pas de connaître un succès grandissant et Funko n'en finit pas (pour notre plus grand plaisir) de nous proposer de nouvelles POP à l'effigie de Barry Allen et de ses compagnons.Pour cette annonce, Funko a révélé six nouvelles figurines avec Flash bien sûr mais aussi Godspeed. Ces deux POP sont également disponibles en Glow in the Dark (exclusivité Funko pour Flash et Gamestop pour Godspeed).Les super vilains ne sont pas en reste pu...